The Issue
Increasing raw water colour from the reservoir catchments, associated with higher intensity rainfall events, believed to be linked with global warming, put the existing clarification processes under increasing challenge. In order to future proof the works against this issue, a substantial project to upgrade and enhance the works was carried out over a 3 year period. Designed to meet the challenge of climate change, the plant needed to ensure water quality for the future, with a potential maximum output of 202 Ml/day.
A major part of the upgrade works was to provide new water quality monitoring systems throughout the process of the works for both monitoring and control purposes to ensure high demands could be achieved. The water quality monitoring systems needed to be of modular design to ensure easy 'plug and play' upgrades if required by the end user, with each system having a vast range of analytical instruments to continuously measure the water quality with the highest of accuracy. All instruments had to be selected from the end users preferred supply chain.
The Solution
Having previously supplied water quality monitoring systems at Bamford WTW for the disinfection stage contact tank, Kemada were asked to supply various Water Quality Monitoring assemblies and sample pump boards, covering the following applications; pH (ORP), temperature, turbidity, chlorine, dissolved organics, iron & manganese.
Our scope included the full 3D mechanical and electrical design of all assemblies manufactured to Kemada's unique modular range. Our assemblies were supplied, installed, tested & commissioned using directly employed personnel with onsite works including the supply & installation of all PVC-U pipework and support systems for both water sample lines & sample waste drainage.
During the onsite construction works additional pumping systems had to be employed to ensure sufficient flows to our assemblies to guarantee reliability. Our standard sample pump boards were a perfect solution as they could be either directly coupled to the water quality assembly or mounted remotely. Including the supply of sample pump control panels, Kemada became a 'one-stop-shop' to our customer.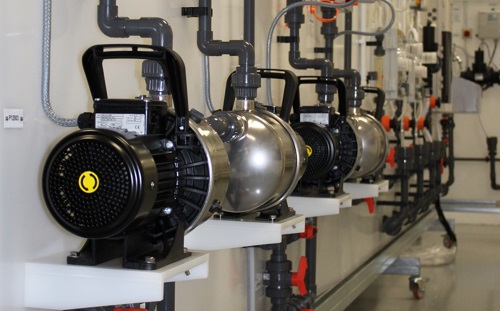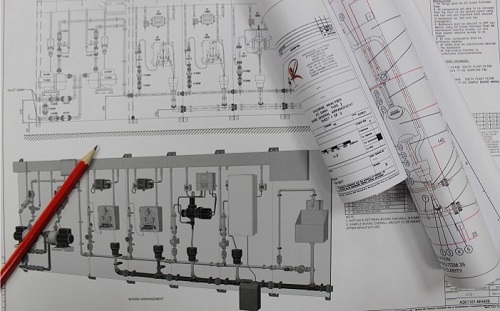 The Outcome
Due to time constraints and flexibility our modular systems were the perfect solution as they eradicate the need for redesign work & significantly reduce the design, procurement & manufacturing process whilst also providing many other key benefits to the end user including the reduction of costs.
Kevin Gibbons, Director of Kemada said; "It has been a pleasure to work on such a prestigious project and increase our portfolio. Working closely with Severn Trent Water's operations team and our supply chain has assisted us greatly to further develop our modular systems to ensure we meet the requirements of our customers. The modular systems have once again proved their place in the market. The flexibility of the 'plug and play' arrangement paid dividend throughout the project".