The Issue
Sewage treatment works and pumping stations have the potential for causing odour issues which can be a nuisance for nearby residents. Sewage is itself an odorous substance which requires treatment quickly so it does not decay within the treatment process, which could increase odour levels
As part of the recent upgrade works at Beckton STW, a further £67m has been invested as part of a separate project to significantly reduce odour levels around the site. This includes 16 primary settlement tanks, an area the size of 10 football pitches which comprises the installation of both odour containment covers and odour removal plant to significantly reduce odour emissions by 50%.
ANUA were appointed as the odour control specialist to provide a processing plant for the treatment of odour under containment onthe primary settlement tanks, settled sewage channels and new raw sludge pumping station wet well. Part of their supply included a full electrical package consisting of control and automation of the processing plant, control panel, instrumentation and site cabling.
The Solution
ANUA's preferred electrical partner Kemada, were engaged to closely work alongside all stakeholders to design a control system suitable for the two odour control plants. With each system covering 8 primary settlement tanks individually as well as other areas at the works, Kemada designed and supplied a fully operational system which included a Form 4 control panel comprising of a programmable logic controller (PLC) for complete control over each system and communication to the works SCADA system. Due to the physical size of the odour control plants, 90kW inverter driven extract fan motors, irrigation pumps and an 85kW heater bank were just some of the major components. Various instruments covering humidity, temperature, hydrogen sulphide (H2S), pH/ORP & pressure formed part of the processing plant and were fundamental to the control andoperation of the plant.
Kemada carried out the full electrical site cabling design and installed whilst construction works were ongoing. Cable containment was installed between local cable ducts to all plant items, instrumentation and actuated valves located around each plant. In addition, Kemada carried out testing and commissioning of both plants to ensure correct operation against the design.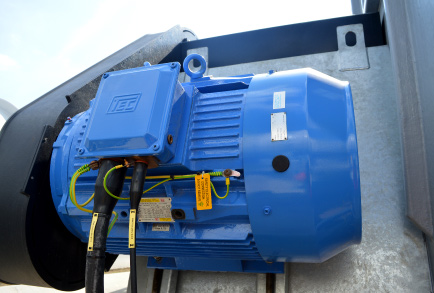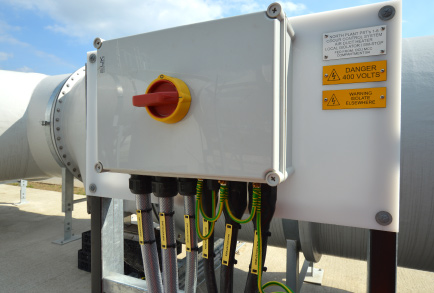 The Outcome
Both systems were put into operation after extensive testing and commissioning and have successfully completed a long running period without any issues. The electrical cabling works were installed to Thames Water standards and as such were handed over withzero defects.
The good working relationship Kemada had with ANUA and all other parties ensured that our supply was a huge success and met the expectations of everyone involved in the project.