The Issue
States of Jersey were installing a new mains electrical intake substation fitted by Jersey Electric Company (JEC) at their main pumping station in Bellozanne. As part of the works States of Jersey required a comprehensive and detailed electrical protection and grading study carrying out on all the site MV switchgear to ensure correct and safe operation of the facility.
The Solution
Kemada attended site and undertook a detailed survey of all the existing switchgear and protection devices, with existing settings. A protection and grading study was then undertaken using the latest AMTECH PowerNet HV and Protect software to produce a fully compliant schedule of new settings. These settings were then transferred to the switchgear on site and the records updated. Additionally to help with legal compliance, a fault level study was carried out on the network to ensure all switchgear was being operated within its safe design limits.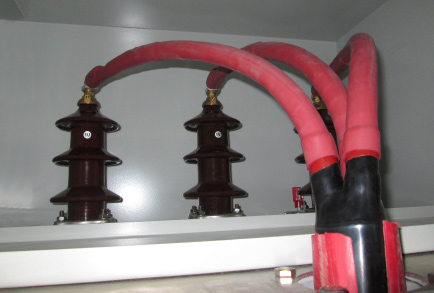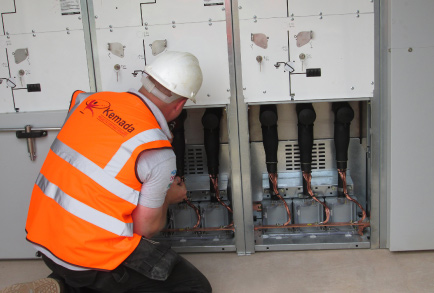 The Outcome
All new settings were transferred to the switchgear successfully with the plant operating correctly, however during the process, an unusual noise was detected from one of the 1000kVA process transformers. The engineer noticed that the transformer was making a slight 'rattling' sound that was not consistent with normal operation. The unit was isolated immediately and the transformer cover removed for further investigation by the Kemada engineer. Internal inspection revealed that one of the two core mounting bolts had fallen into the bottom of the tank and the core was only secured by a single bolt. The oil was drained and the bolt replaced.
The States of Jersey engineers were astounded that Kemada had managed to identify a potentially major problem by the slight difference in sound from the transformer and paid credit to the experience and skill of the site engineer.
Kemada have subsequently re-visited site and carried out a full invasive maintenance program on all the site's MV equipment along with the 12MW Energy from Waste (EfW) plant, La Collette and all the harbours and ports.
Recommendations have been agreed to instruct Kemada as preferred specialist contractor to undertake the provision of new 750kVA Standby Generators for the Main Substation on site. The two new Generators will be provided via Kemada's approved suppliers list, installed and connected as part of an automatic changeover scheme to protect the works from loss of Mains Power. The installation, Testing and Commissioning will be provided using Kemada directly employed skilled site personnel.