The Issue
A designated consulting engineer appointed by Severn Trent Water had conducted reports detailing the condition and likely performance of the assets. In particular, the investigations considered the following aspects of the sites;
Building Structural Integrity—Suitability for containing the assets.
Building Services—Heating, Lighting and Ventilation
Building Compliance—Standard of cleanliness, Storage and Facilities
Building Security—Doors, Windows and Alarms
Process Plant—Reliability, Quality, and Serviceability
With these elements in mind, the objective was to achieve 'Blue Triangle' status for each site, improving the reliability and performance of the asset and to provide excellent quality water.
The Solution
Kemada set to work with the reports provided by the consulting engineer. Common requirements were:
Dosing Systems: Install new compliant dosing rigs, install ATI chlorine analysers where required, add to telemetry system, add 'high/low' automation, upgrade dosing systems to meet compliance.
UV Systems: Install new or upgrade existing, add automation and remove and 'bypass' facility.
General Sites: Ensure all monitoring is added to the Telemetry System, Install new cleaning station, Strip out redundant equipment, deep clean inside each existing structure, strip and re-seal all floors, walls and ceilings with antibacterial paint, Strip and re-paint external walls, replace existing windows/doors with modern UPVC double glazed units, install accredited 'Blue Triangle' signage and cleaning station on completion.
In addition to the 'Common Requirements' individual sites had further site specific tasks, such as;
Provide and install new GRP Kiosks
Install thermostat controlled heating to maintain temperature
Replace lighting for LED fittings
Construct soakaway for drainage
Construct borehole headworks to protect against contamination and ingress
Design and install hygienic method for filling water bowers
Replace obsolete diesel pump with new automated diesel generator installed in acoustic enclosure.
Install bunded areas around fluid storage areas.
Replace old manual booster pumps with new automated systems.
Replace pipework, lagging and valves to meet compliance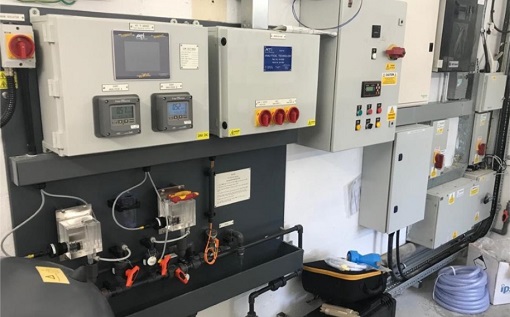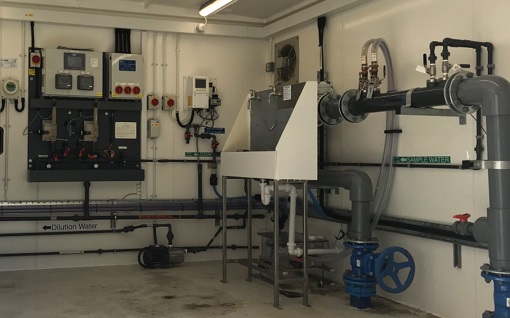 The Outcome
Kemada has an engineering team that is diverse in skillset and provides a solution to the highest standards. Conforming to the clients 'Blue Triangle' standards, Kemada has ensured all the sites concerned are fully operational, with each building having a complete overhaul to maximise the full serviceable life of these assets.
Our Project Manager commented; "We have enjoyed the challenge to transform some of the oldest sites to the new 'Blue Triangle' standard utilising all of the trades to do it".
Kemada are now in a good position to secure further works with Severn Trent under Batches 3 & 4.