The Issue
Increasing raw water colour from the reservoir catchments, associated with higher intensity rainfall events, believed to be linked with global warming, put the existing clarification processes under increasing challenge. In order to future proof the works against this issue, a substantial project to upgrade and enhance the works was carried out over a 3 year period. Designed to meet the challenge of climate change, the plant needed to ensure water quality for the future, with a potential maximum output of 202 Ml/day.
A major part of the upgrade works was to provide new water quality monitoring systems throughout the process of the works for both monitoring and control purposes to ensure high demands could be achieved. The water quality monitoring systems needed to be of modular design to ensure easy 'plug and play' upgrades if required by the end user, with each system having a vast range of analytical instruments to continuously measure the water quality with the highest of accuracy. All instruments had to be selected from the end users preferred supply chain.
The Solution
Black & Veatch, Welsh Water's Asset Management Alliance (AMA) Water Process Partner for AMP 4 investigated options and decided to implement DAF, RGF and newer, fully validated, low power UV disinfection system. A wash water recovery system, using WRc standard thickeners was also provided along with a chemical dosing plant for coagulation, pH control and sludge thickening.
Appointed by Black & Veatch, Kemada were asked to supply the chemical dosing plants associated with the treatment process:
Sodium Carbonate bulk storage and conveying system c/w batching plant, storage tanks and chemical dosing assembly.
Sludge Conditioning polyelectrolyte dosing assembly including polymer loading and make-up system.
Coagulant dosing assembly.
Coagulant Aid polyelectrolyte dosing assembly including Polymer Loading and make-up system.
Kemada designed and supplied fully operational systems which included a Form 4 control panel comprising of a programmable logic controller (PLC) for complete control over each system and communication to the works SCADA system.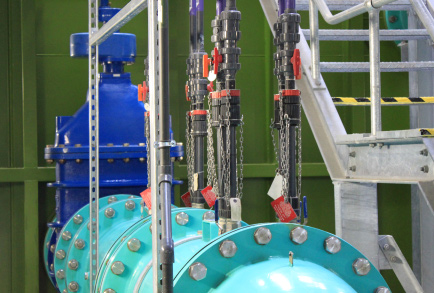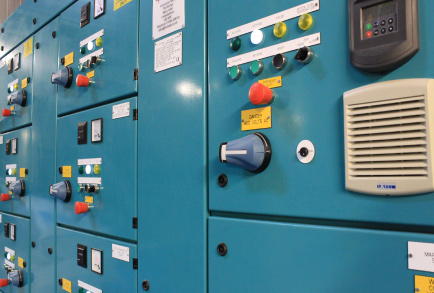 The Outcome
The full scope of Kemada's supply was tested and commissioned in house prior the plant going into full service and has been operating well ever since.
Greg Cropper, Senior Project Engineer for Black & Veatch said;
"Kemada provided good support from start to finish. Very customer focussed".