The Issue
Pumping stations are widely used throughout the UK for a variety of infrastructure systems, such as the supply of potable water to distribution, the drainage of low-lying land and surface water, fire protection systems and the removal of sewage to processing sites. There are countless thousands of pumping stations installed throughout the UK.
Our customers both in the Water & Utilities, MoD and Rail sectors continuously monitor the asset condition of their pumping stations and associated equipment to ensure reliability and prevent failure. Whilst pumping stations are generally very dependable, failure does occur especially over time when equipment becomes worn and beyond serviceable repair thus becoming unreliable and costly to the customer. At this stage the customer may look to fully or partly refurbish the asset using newer technologies which will provide better reliability and efficiencies as well as long term cost savings.
Newly constructed pumping stations are also an ongoing requirement, whether it is to replace an existing failing asset which is to be decommissioned, an upgrade in size or purely for new building / infrastructure works.
Under all circumstances the customer will look to appoint a reliable contractor with the knowledge and expertise to deliver a 'one stop shop' to meet their requirements.
The Solution
Kemada offer services for all types of pumping station applications offering fully designed turnkey solutions to meet any customer standards and specifications for both new build and refurbished pumping stations which are often installed in remote and inaccessible areas. Utilising some of the world's best pumps, equipment and instrumentation, Kemada have the experience to deliver:
Prefabricated offsite Packaged Pumping Stations, fully kitted out with pump(s), valves and pipework, reducing the potential health, safety & environmental risks, whilst reducing the programmed duration and possible disruption.
Adoptable Sewage Pump Stations designed, manufactured & installed to 'Sewers for Adoption' (SFA).
Surface Water / Site Drainage & Dewatering Pump Stations.
Storm Water Storage & Recirculation Pumping Stations.
Potable Water Pressure Booster Pumping Stations.
Fire Protection Booster Pumping Stations including diesel engine driven pumps.
Control Systems; starter control panels, ultrasonic level controls, float switches / level regulators, flowmeters / detection and remote monitoring systems.
Installation of above and below ground pipework networks and rising mains.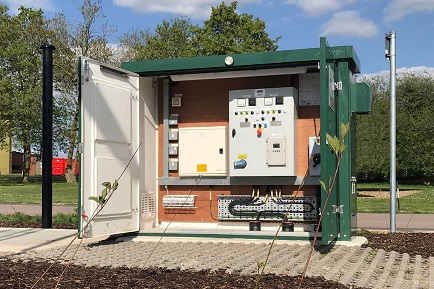 The Outcome
With over 100 pumping stations completed since 2008 with various applications and solutions delivered to budget and on time, Kemada have a wealth of knowledge and experience, often acting as the Principal Contractor in compliance with the CDM Regulations. Many of our customers have been delighted with our overall performance and come back to us for further projects as well as offering longer term contracts and  frameworks.