The Issue
Having supplied and installed a significant number of containerised gas powered generators throughout the UK over recent years for Short Term Operating Reserve (STOR) gas generation facilities, Cummins Power Generation were commissioned by Walker & Son (Hauliers) to deliver a new 20MW power plant in Doncaster, with the potential to further expand and build further power plants in close location.
Having formed a long term relationship and association with Kemada, Cummins Power Generation engaged Kemada to install the full Mechanical and Electrical (LV & HV) package for this project.
With a tight timescale to meet G59 testing dates and handover to the client to meet operational tariffs, Kemada had to ensure that procurement of plant and material from our supply chain met the key installations dates to meet the overall milestones. The correct sequencing of activities was paramount to ensure a successful project, whilst also ensuring that the quality of the installation remains as it always has done meeting the customers expectations.
The Solution
Working with our dedicated supply chain during the tender phase to project completion we were able to identify key areas & milestones within the project programme to ensure equipment and materials were procured in a timely manner to remove any risk of delay's to the project. Site management of material arriving to site and procurement of smaller ancillary supplies were essential to maintain a steady flow of work, enhanced further by the excellent relationships & communication with both the customer & suppliers.
Collaborative working with the customer, end user and other contractors during the construction phase enabled us to establish, and alter where required, the sequence of works to ensure the smooth operation of disciplines and working areas.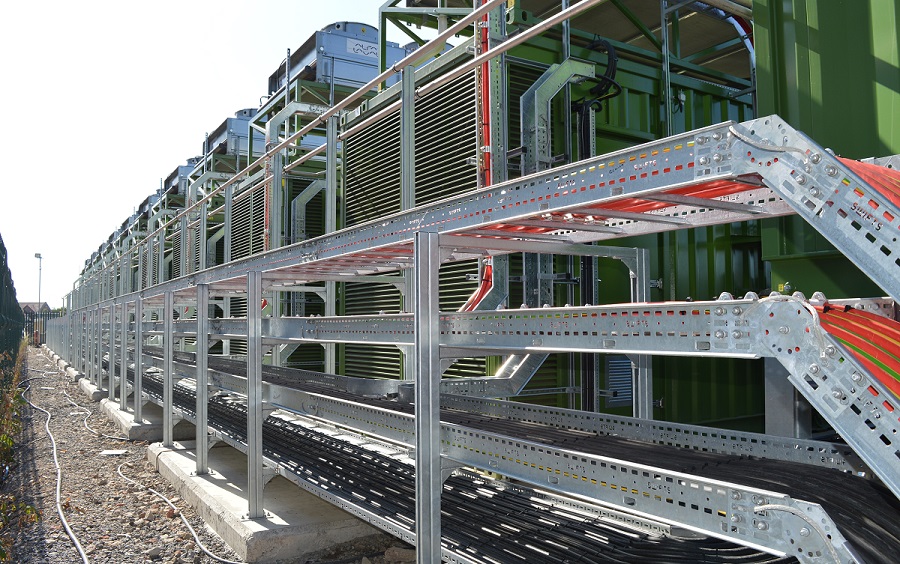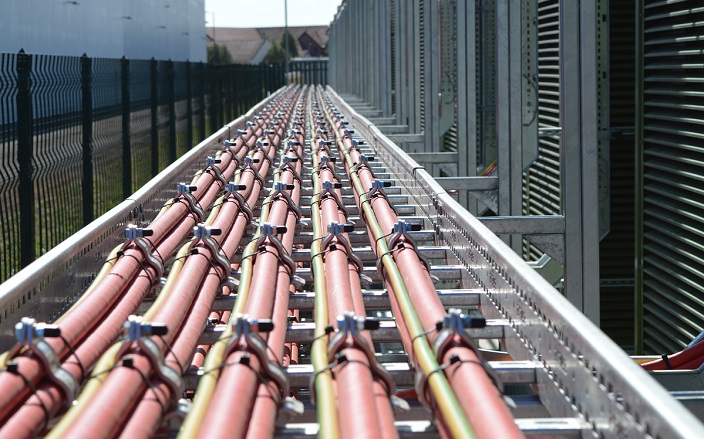 The electrical and mechanical installation works carried out by Kemada included:
Supply & Installation of all cable management systems including heavy duty cable tray and ladder rack & support systems.
Supply & Installation of all HV & LV cabling, terminations and testing.
Control & protection cable work associated with the new DNO & HV transformer area.
All control cabling, wiring systems, terminations and testing.
Internal canopy fit out including all control cabling from the engine control panels (GIB) to main control Panel (PDP).
Internal canopy systems including engine sensors, ventilation for the engine, run signal cabling & small power and lighting.
Installation of building services; lighting, power & heating.
All pre-commissioning testing.
Installation of cooling system associated with the engines.
Install day lube oil tanks & larger storage tanks for service use including fully welded pipework.
Installation of pressure vessel units and pressure monitoring systems.
Installation of the Gas service pipework to each unit, ensuring correct pressure made available.
All pre-commissioning testing.
The Outcome
Following the successful completion of the Phase A project, Walker & Son (Hauliers) decided to construct a further two power plants once again utilising the Cummins C2000 N5C containerised gas powered gensets. Kemada were again appointed and trusted as the preferred M&E contractor to continue the good work and milestones achieved on the Phase A project. The two new plants, containing a further 15 gensets would deliver a further 30MW. With all projects delivered on time and to a high quality, Kemada continue to build their portfolio in this sector and across the three sites achieved the following milestones:
50MW of Power Installed across 3 Power Plants.
32,500m (32.5km) of Cable Installed.
3,700m (2.3km) of Heavy Duty Cable Containment.
16,000 Site Operative Hours.
Delivered over an 18 month period achieving all project milestones and completion dates.