Achilles UVDB is the utility industry pre-qualification system used throughout the UK to provide a fair, open and transparent means of supplier selection for potential tender opportunities. Working closely with key buying organisations in the utilities sector, this community helps them achieve the highest standards of supply chain assurance. It helps utility companies manage risk within their supply chain and comply with EU Procurement Legislation.
The recent audit scope covered the Achilles UVDB Verify Category B2 process which assesses Kemada's approach to the operation and management of Safety, Health, Environment, Quality (SHEQ) and Corporate Social Responsibility (CSR) Management Systems. A Category B2 Audit has 2 parts: An office visit which evaluates and monitors the companies ongoing management systems and a further site visit to evaluated and assess the SHEQ and CSR Management Systems. A rigorous two day audit resulted in Kemada scoring the highest possible audit score of 100% for both office and site audits.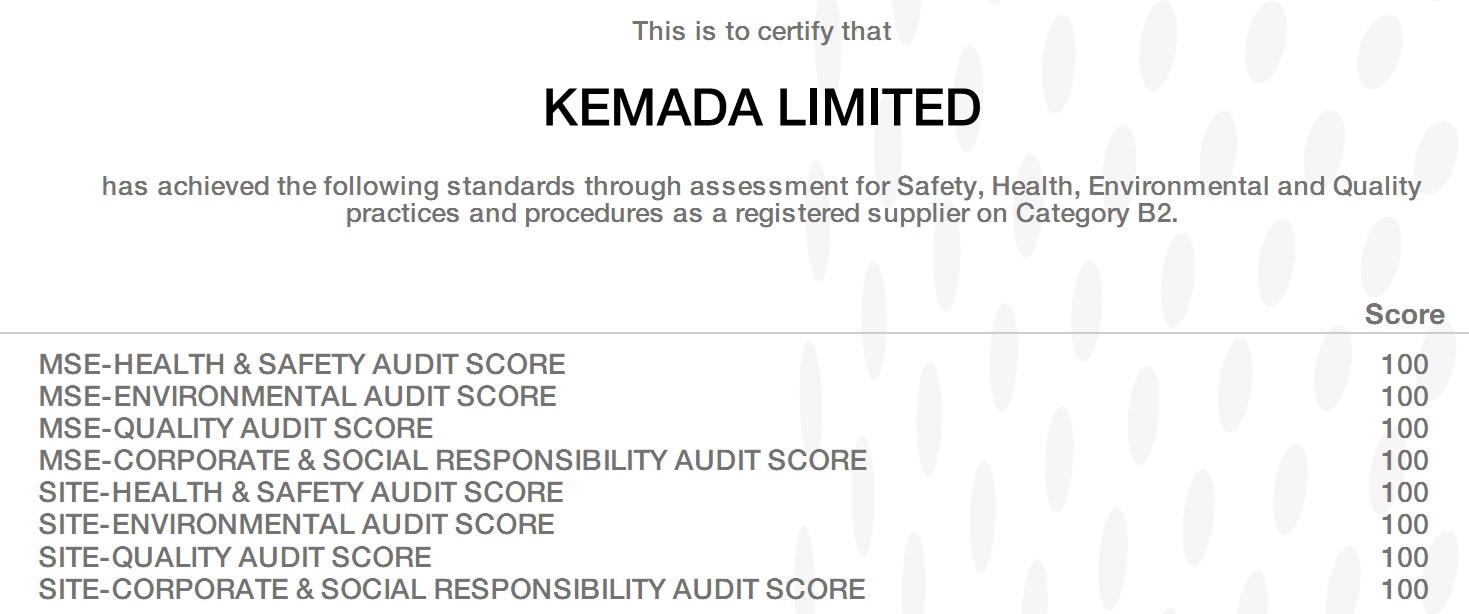 Kemada Director, Kevin Gibbons said: "We are extremely proud once again to score top marks during this surveillance audit which covered both office and site activities and practices. Once again this demonstrates the commitment and effort from both our office and site teams and I would like to thank and congratulate all involved".