This prestigious project at one of the most famous and historic railway stations in the world reinforces Kemada's growing reputation within the Rail Industry and continues our strong working relationship with Morgan Sindall. The project follows the successful completion of the fourth roof span which was refurbished by Morgan Sindall on behalf of Network Rail and unveiled in 2011.
Spans one to three was designed by 19th Century engineer, Isambard Kingdom Brunel and are listed by English Heritage as a Grade 1 structure.
The scope of Kemada's works includes the design, supply and installation of a sophisticated temporary lighting solution to maintain the functional requirements of one of the UK's busiest railway stations. The permanent installations include the replacement of the existing functional, emergency and architectural lighting, complete with lighting controls, electrical distribution equipment and building management systems to enhance the architectural elements of the station.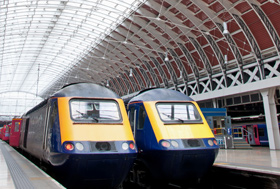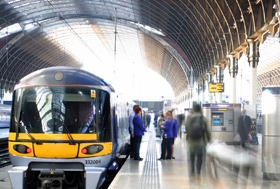 To ensure the day to day running of the station with minimal disruption to Network Rail, Train Operating Companies and passengers, installation works will be carried out by our site operatives working from suspended scaffolding above the live railway platforms. The project is valued at circa £2 million to Kemada and will be undertaken during traffic and engineering hours, with elements carried out under track possessions over a 69 week programme running from July 2104 until December 2015.
Kemada Director, Mark Connell comments; "The award of such an illustrious project will allow Kemada to demonstrate the experience and expertise of our employees and illustrate the attention to detail we necessitate to each of our revered projects."