Working within the stringent quality, health & safety and environmental constraints of the water industry, we have successfully completed schemes for many of the UK's leading water companies, including Severn Trent Water, Yorkshire Water, Thames Water, Anglian Water and Scottish Water. In each case, the work has been carried out with maximum efficiency and minimal disruption.
Our dedicated team have many years experience within the Water & Utilities sector and are able to encompass within our scope the full MEICA design, project management, site installation, testing and commissioning for all aspects of the electrical and mechanical installation.
We have been fully assessed and audited under the Achilles UVDB Verify Category B2 process which assesses our approach to the operation and management of Safety, Health, Environment, Quality (SHEQ) and Corporate Social Responsibility (CSR) Management Systems. Kemada have achieved the highest possible audit score of 100% for both office and site audits for the forth year running.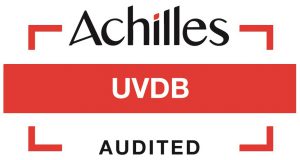 THE RIGHT SKILLS FOR THE JOB
Thanks to the diverse expertise of our civil, mechanical and electrical engineering teams, we are able to take on any project without delay. All staff at Kemada are sufficiently trained and competent to work in both clean and dirty water environments, and they have received specific task training for projects involving confined space entry, lifting operations, working from heights and many more.
Our in-house design team, working in conjunction with other departments, can optimise layouts and identify potential pitfalls relating to pumping systems, pipework, valves, access covers, operator safety guards/barriers and access platforms.