Working for prestigious customers Grupotec, CTF Solar, WELink and Ethical Power, Kemada designed and supplied the high voltage equipment for the sites encompassing the customer substations, cables and terminations. The customer substations included all the high voltage switchgear, G59 protection schemes, battery tripping units and auxiliary transformers necessary for connection to the DNO substation, with the majority being supplied at 33kV.
The delivery and installation of the equipment was co-ordinated with military precision over 14 sites located throughout the UK from Kent, Cornwall, Lincolnshire and even the Isle of Wight to ensure efficient and timely project completions.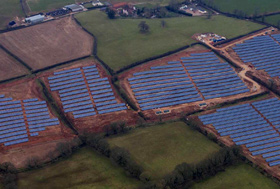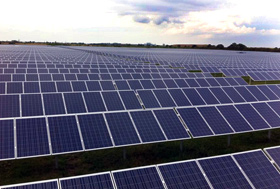 Kemada carried out the installation of the equipment and terminations, with final testing and commissioning being equally well planned and executed, at one point necessitating the use of a helicopter to deliver a Kemada engineer to site to meet the required deadline!
Recently appointed Contracts Manager Craig Burton rose to the challenge of ensuring Kemada's 100% success record for the 3rd consecutive year, adding the work had been very challenging but extremely rewarding seeing all the sites becoming energised in time. It is testament to our projects team who are all committed to deliver successful projects at all times, whilst also bringing the highest degree of professionalism and customer satisfaction to every project.